Queen's Platinum Jubilee Celebrations
Submitted by

Phil

on Sun, 05/29/2022 - 13:41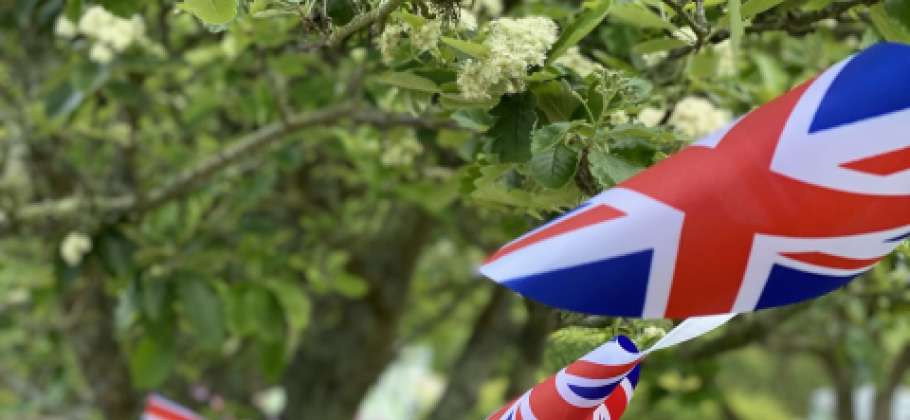 Hope Cove
There will be celebrations on Mouthwell (Outer Hope) Beach on Thursday 2nd June, commencing early afternoon. The cannon, which sits above the sea wall over looking Mouthwell Beach will be ceremoniously fired between 1700 - 1730 by the village 'squire', Trevor Rendle. There will also be live music, including a BBQ, pasty, beer and wine stall whilst a beacon will be erected and lit by around 2100 - 2130.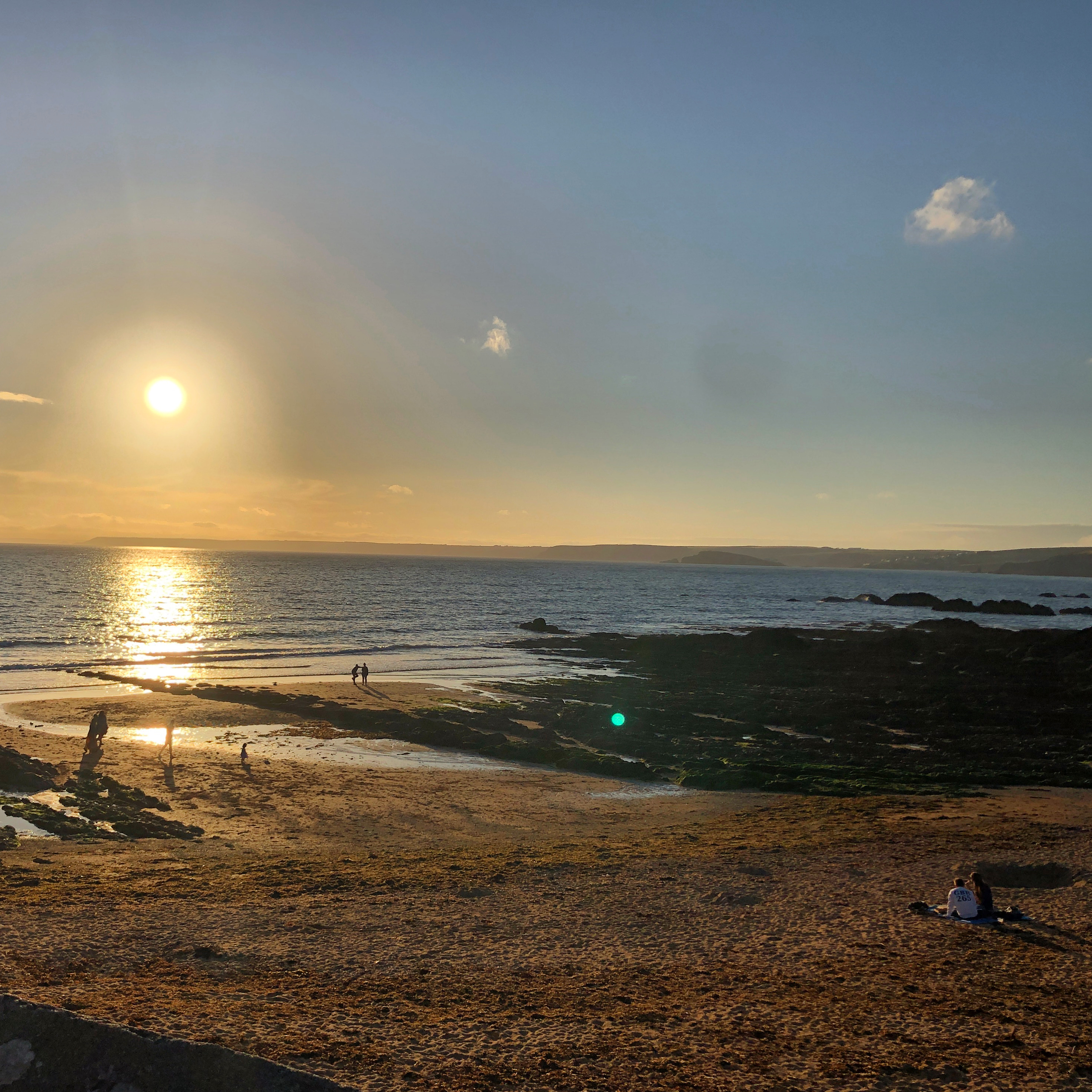 Cottage Hotel - Hope Cove
A terraced street party which will be open to non-residents will take place between Thursday 2nd June - Sunday 5th June. Whilst celebrating the Queens Platinum Jubilee you will be able to take in the views of Hope Cove from The Cottage Hotel whilst enjoying a Jubilee cocktail, afternoon teas as well as their usual menu.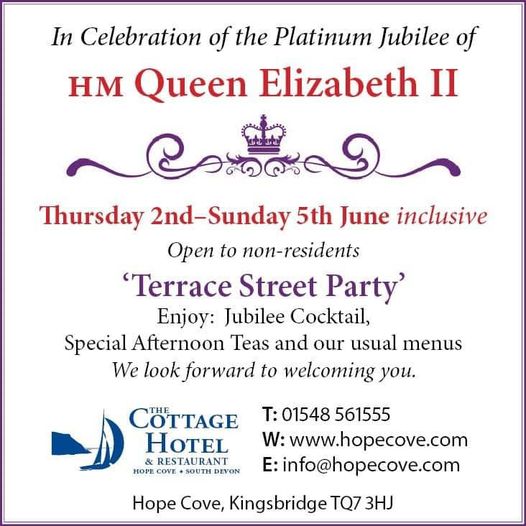 Stokley Farm Shop - Slatpton Sands
Should you find yourself on the other side of the Kingsbridge Estuary towards Slapton Sands, The Stokley Farm Shop will be hosting a Jubliee Jolly on Friday 3rd June. There will be beers, pizza's, music and a BBQ amongst their cafe and farm shop where yo will be able to pick up fresh home grown vegetable, meat from their butcher and beer from their own brewery. It is certainly worth a visit when you are in the area.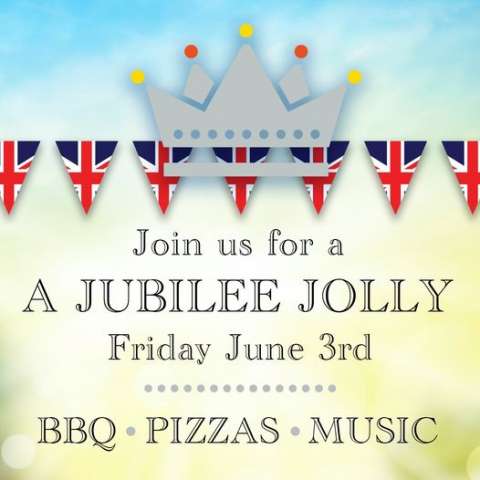 Aveton Gifford - Jubilee Celebrations
Not too far from Karrageen the small village of Aveton Gifford (15 minute drive) are hosting all day Jubilee Celebrations, with a schedule of events running from 10:00 - 18:00 on Sunday 5th June.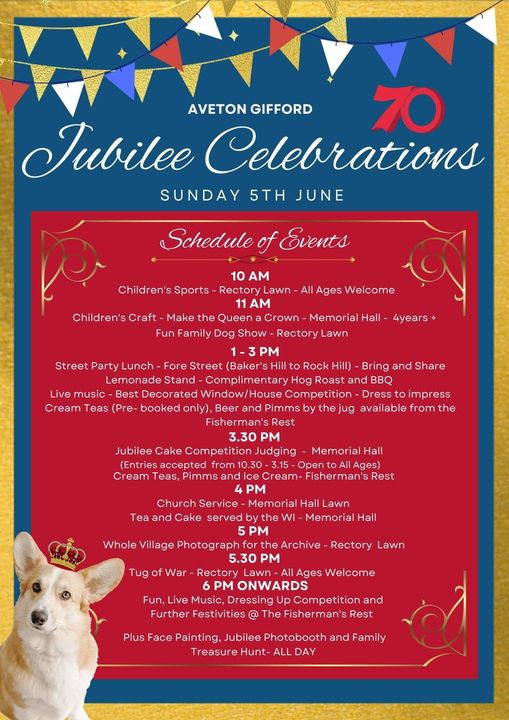 Of course if you just wanted to chill out on the beach or on site, you're more than welcome to. Remember you can enjoy the selection of food vendors we will be having on site to take the pressure off cooking of finding somewhere to eat. For more information on which vendors we are hosting over the week, check out the link below: