Karrageen Holiday Park | Hope Cove, South Devon
BOOKINGS FOR 2024 SEASON NOW:

LIVE!!
OPEN 22 MARCH - 22 SEPTEMBER 2024
<h1 class="rtecenter"><strong><span style="color:#008000;">Karrageen: a family-run caravan and camping park near Salcombe on the south Devon coast</span></strong></h1>
Explore Outstanding Natural Beauty
Karrageen Caravan and Camping Park lies in a beautiful valley surrounded by National Trust protected coastline on the southern tip of Devon. The pretty fishing village of Hope Cove, with its sandy beaches and rock pools is just one mile down the lane. Four miles away is the sailing Mecca of Salcombe, often described as the most beautiful estuary in England.
Find out more about the area >>
Get a Great Nights Sleep
If peace and tranquillity is what you are looking for then that is exactly what camping at Karrageen offers. We do not have a club or bar or children's playground but we do offer a well-stocked shop with freshly-cooked baguettes and croissants daily, and plenty of space for children to play happily and safely.
Find out more about the park >>
We have facilities for touring caravans, motor caravans, and tents of all shapes and sizes. We take booking for these pitches and recommend that you book ahead, especially in the school holidays, as we are not a large park and are usually full during these periods. Karrageen is family-run. We do our utmost to ensure that your stay with us is an enjoyable experience. Many of our guests are keen to return every year.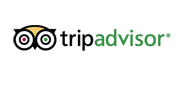 Manage Your Booking
Enter your email and booking ID to review your booking details.