Outdoor Yoga at Karrageen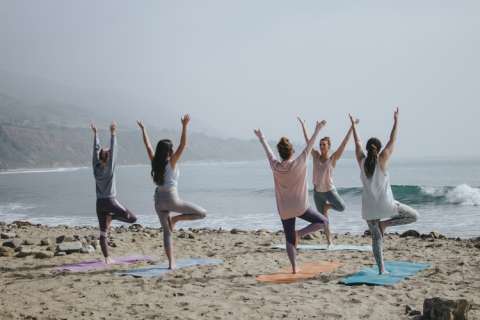 Practicing yoga has many benefits to the mind and body, all of which can improve your mood and make you feel more relaxed. So why not couple it with the benefits of camping, and the calming, open environment we offer here at Karrageen.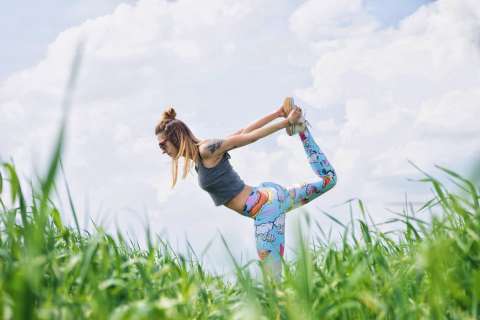 "Just 15 minutes of yoga a day can change your brain chemistry and improve your mood"
Other benefits of yoga can include:
Improved flexibility, strength and posture
Cultivate balance
Develop mental clarity
Alleviate stress
Weight loss, and
Increased energy levels
With the fitness enthusiasts whom we welcome at Karrageen, what better way to partner your water based activities, running, cycling or coastal walks by recharging your body and mind on holiday.
With nearly 20 years teaching experience, we are happy to welcome Sarah Scott at Karrageen, every Monday in August (from Monday 5th). Classes will run from 10am to 11am, perfect for a post run/ swim stretch, or if you just want a calming invigorating start to your day.
If you are coming to visit us over the August period don't forget your yoga mat, although some will be provided.
Sign up at the Karrageen reception in advance (weather permitting of course). Cost will be £10, with limited places available. Feel free to register now, and confirm your spot on our outdoor yoga.
When: Every Monday in August (commencing 5th August)
Where: Register at reception beforehand, sessions to take place on the triangle
Cost: £10 per session
Mats provided, although if you have one feel free to bring it.
Namaste.