Food Vendors at Karrageen 2021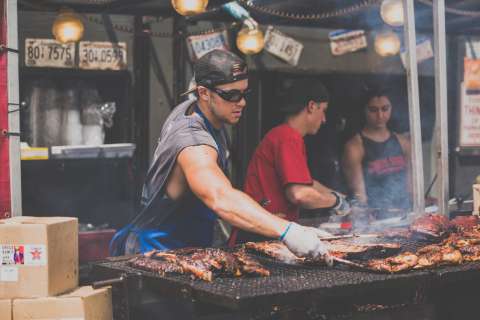 The summer holidays are just round the corner, and with that comes the food vendors five nights a week.
Back by popular demand are the team from World Pizza, who brought us a selection of pizzas with toppings from around the globe, all baked in wood-fired ovens right in front of your eyes.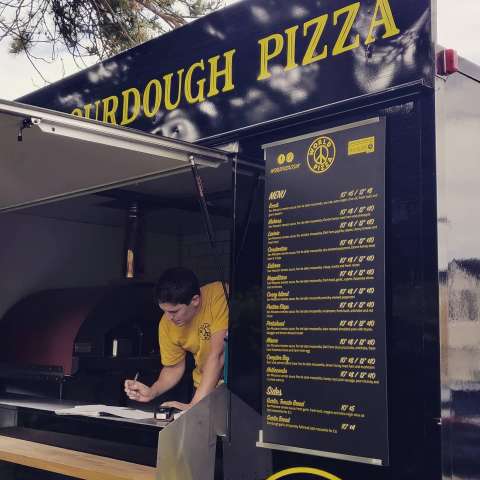 We also welcome back Dave & Corrina, from Nomad, who served up their ever popular mouth watering home-reared lamb, chicken and vegetarian curry. This year they will also be hosting a Greek night as well as a Saturday Smokinhouse Night with beef brisket & pulled pork. Nomad will bring you the tastes and flavours of a holiday in Europe, and a meat lovers banquet to sunny South Devon.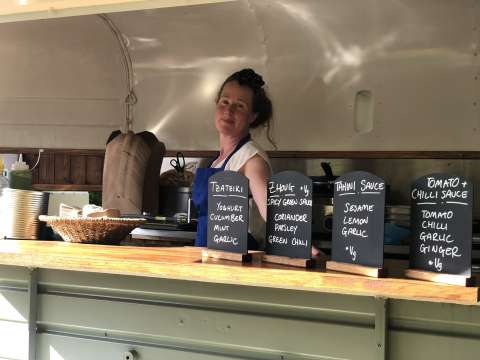 We are very excited to welcome Janey, from Feast Kitchen, to our selection of well received of vendors. With over 20 years in the industry, Janey will be will be serving a variety of tapas dishes, from seafood meze to paella with all locally sourced produce; a must when holidaying in Devon is to sample the locally sourced seafood.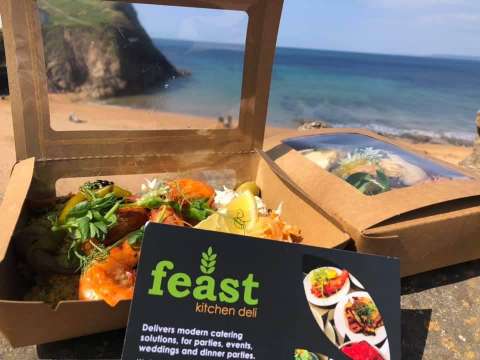 Of course all our vendors (where possible) will keep the key ingredients as local as possible, supporting the local business whilst giving our guests the true taste of Devon.
So what can we expect, and when?
Summer Holidays from 9th July 2021
Friday Nights - from 9th July
World Pizza – Wood Fired Oven Pizza's
Hand stretched, thin crust pizza's cooked in bespoke wood fired ovens with a range of locally sourced toppings. A delicious and well priced treat, perfect after those long days on the beach.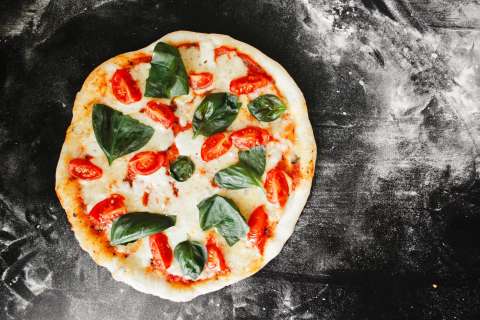 Saturdays - from 10th July
Smokehouse Night
The tastes of a smokehouse grill with smoked beef brisketand sticky BBQ pulled pork served in a brioche bap, with homemade slaw, salad & pickles for the meat lovers. And Spicy black bean and sweet potato burger as the veggie option.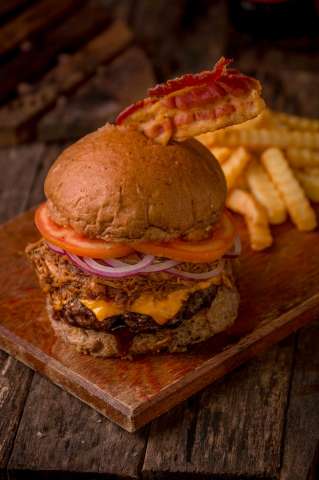 Sundays - from 11thn July
Nomad Curry night
Hand reared mutton jalfrazei, free range chicken korma and a chick pea, aubergine and tamarind tazinge. Full of flavour and a dish not to be missed, perfect with a Salcombe Ale or full bodied bottle of red.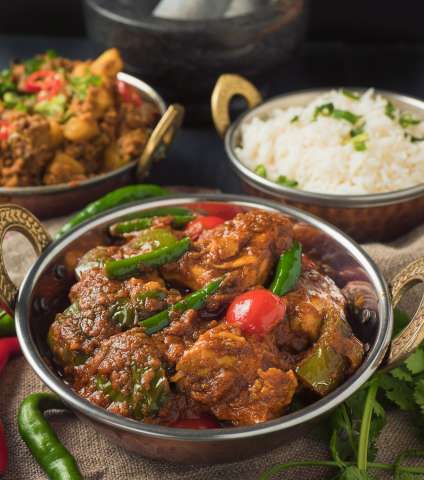 Tuesdays - from 6th July
Feast Kitchen - Paella, and fresh seafood mezze boxes.
With a stones throw away from the sea, you can guarantee that the local seafood will be as fresh as can be. Janey is looking to prepare a seafood mezze boxes, South Hams Fruits de Mer, and a Spanish favourite Paella. Deli snacks and sweet pastries will also be available to ensure all bases are covered.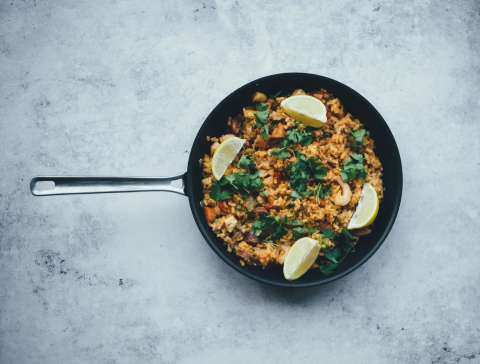 Wednesdays - from 14th July
Nomad Greek Night
Opa!! Nomad are back on Wednesday nights, bringing the flavours of the Aegean with an authentic Greek dish, souvlaki. Home reared lamb, free range chicken, and hallomi souvlaki, served with fries. Why not accompany this with a traditional Greek white wine and Mythos beer, available at the Karrageen shop.