Helping Ken fight Cancer | YoDare 183 Island Challenge
Submitted by

Phil

on Wed, 04/27/2022 - 09:58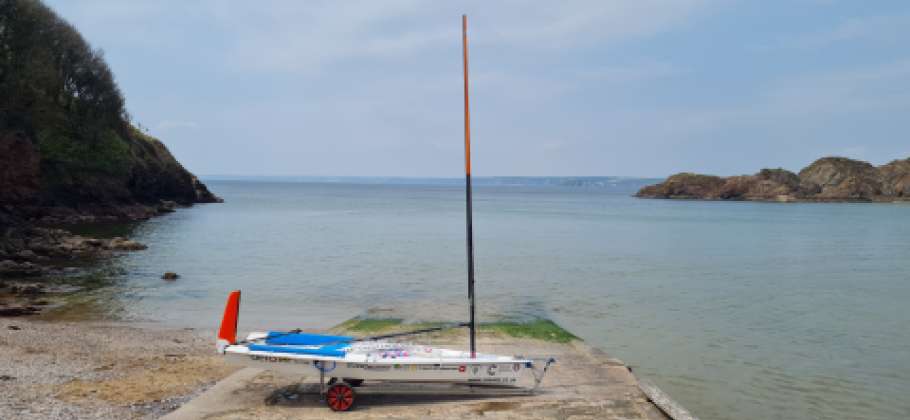 Ken, a 53 year old air traffic controller and keen sailor (you'd have to be to take on a mission like this), will attempt to take on the 183 Island Challenge, with the aim of raising money for Cancer Research & Oakhaven Hoispice Trust. To complete this challenge, Ken, along with his support team, will look to sail around all the islands in England & Wales (a total of 183 to be exact). If successful, he will be the first person to achieve this feat, all in a dingy the size of two small bathtubs (pictured below).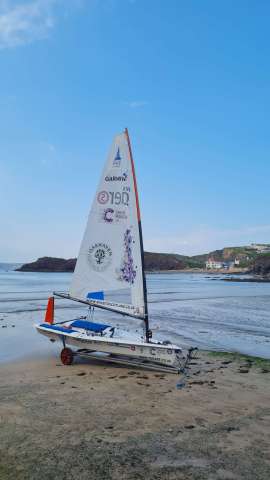 During his stay at Karrageen Ken launched at the Inner Hope slip way and attempting to sail around the Hamstone Island, situated off Soar Mill Cove. You may recognise this from the South West Coastpath walks between Bolberry Down and Soar/ Salcombe. To be precise this 'photo-bombed' image should show it clearly.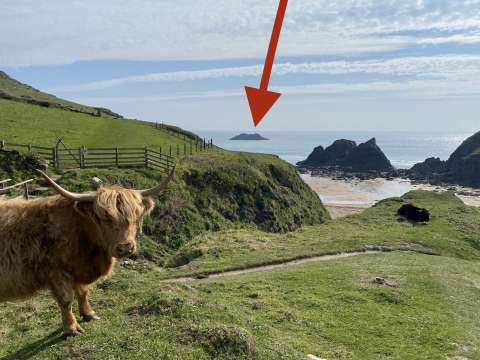 You can find out more about Ken, his cause, track his 1,200 mile journey and even donate via his website YoDare.
All those at Karrageen wish Ken and his team the best of luck in completing his task and raising his £50,000 target: Sail fast, live slow!!!